[ad_1]

"This scheme is really about listening to people, believing people and responding as a government and providing support ongoing for those that have been impacted," Symes said.
Potter is cautiously optimistic. He hopes the scheme will provide support and assistance to those who need it most, such as his mother.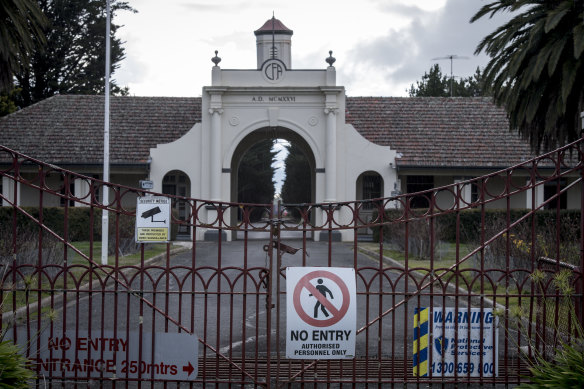 "It is good. We're very happy," Potter said. "That's the key message out of this, they've acknowledged us … There is this thing in the back of my mind, that this is long overdue."
Potter said his father — who tried to raise his concerns through normal channels before blowing the whistle on the Country Fire Authority, an organisation he loved — would be happy to see the government recognise the wrongs of the past. He said there was still work to do.
Mick Tisbury, Fire Rescue Victoria's acting deputy commissioner, did not realise he needed closure until he learnt this week the redress scheme had been finalised.
"When it was finalised a couple of days ago, I was driving home [and I] got a bit misty eyed. I never actually understood 'closure', it wasn't until I was driving home, and just for me personally, I actually get it now," Tisbury said. "I just felt this 12-year burden lifted off my shoulders."
What is PFAS?
PFAS are a group of potentially carcinogenic chemicals that have been linked to cancer, low infant birth weights and other illnesses.
While low levels of PFAS can be found in soil, sediment, water across most of Victoria, their prolonged use at the CFA Fiskville training college was considered so hazardous it shut down the college.
The chemicals are a concern because they are highly persistent in the environment and in the human body, meaning they don't break down and can accumulate over time.
Victoria's EPA states there is no consistent evidence that PFAS are harmful to human health, but has taken a precautionary approach to regulating the chemicals.
He said that personally the money was not important. Affected people needed the acknowledgement and mental health support, which he said he would access himself after realising his wounds had not fully healed.
"I'm not ashamed to say that. I'll access that, that will be available to everybody who registers on this redress scheme and that's really, really important. Because this is going to rip a lot of Band-Aids off."
Tisbury described the PFAS contamination and an ensuing cover-up as a "dark stain" on Victoria's history, saying he did not regret that it took the government six years to establish the scheme.
"I'd rather spend the time making sure it was a robust, fair-dinkum redress scheme," Tisbury said.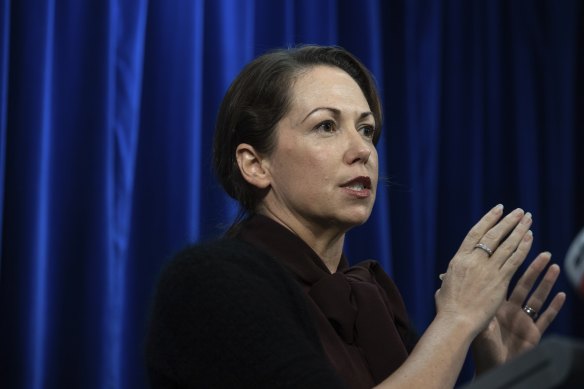 Country Fire Authority chief officer Jason Heffernan directly apologised to all affected firefighters, their families, and residents.
"Shortly after the parliamentary inquiry into the Fiskville inquiry, CFA issued a very public apology. Today I stand before you to extend and reiterate that public apology. We are so deeply sorry to our members past and present," Heffernan said.
Loading
A 2015 Monash University study of 606 people who worked at the site between 1971 and 1999 identified 69 cancer cases that resulted in 16 deaths.
The family members of affected people who have already passed away are also eligible for redress under the scheme.
It's thought up to 87,000 people were put at risk of exposure to the carcinogens at Fiskville during its operation between 1972 and 2015.
The individual circumstances of each application to the redress scheme will be examined, according to the state government.
The extent of participants' exposure to PFAS and the seriousness of their illnesses will be considered in their applications. Those who apply to the scheme will not be restricted if pursuing other avenues of financial recompense, such as workers' compensation.
The Department of Justice and Community Safety will manage the scheme independent of the CFA.
Remediation works at Fiskville were completed in 2021 and an independent audit commissioned by the Environmental Protection Authority removed remediation notices on the site.
Heffernan said the CFA board was working with the state government to consider the facility's future use.
Our Breaking News Alert will notify you of significant breaking news when it happens. Get it here.
[ad_2]

Source link