[ad_1]

Sydney's anger is boiling over. After a difficult three years of fires, floods and staring at our lounge room walls during our workday, all many of us want is to go back to the office to talk to other adults and buy a decent coffee.
But we can't because catching a Sydney train has become a game of chance. Travelling to work brings risks beyond a case of COVID; will I be stranded? Can the kids get to school? Will I have to sit in a surge-priced Uber to get to childcare before it closes?
Sydney can't pretend to be a world-class city if it can't provide reliable transport.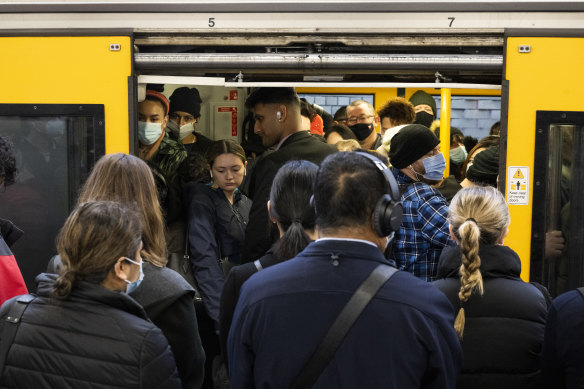 Most Sydneysiders don't understand what the disruption is about. They just want it to stop. So does the state government, which – aware of the rising anger and a looming election – is willing to throw hundreds of millions of dollars at the problem.
It comes down to pay and jobs. The state government spent $2.3 billion on a fleet of intercity trains, to run to places such as Newcastle and Lithgow. The Rail Tram and Bus Union (RTBU) refuses to operate them, saying the design does not allow guards to adequately monitor safety.
Trains operate without guards in many cities overseas. The new fleet – sitting in storage, at serious cost – has been accredited by the Office of the National Rail Safety Regulator. The guards will not be unemployed. They'll be redeployed in new roles.
Nevertheless, the government is so keen to make the strikes stop that it has offered to spend hundreds of millions of dollars – the cost of several new schools – on retrofitting guard compartments into what it regards as perfectly safe trains.
The sticking point is now pay. Having almost won the train fight, the RTBU has refused to call off Wednesday's strike without a pay rise of half a per cent more than the state government's wage cap.
There's public sympathy on pay. Inflation is high, wages are stagnating, and there's legitimate debate over whether the government should have a wage cap at all.
[ad_2]

Source link