[ad_1]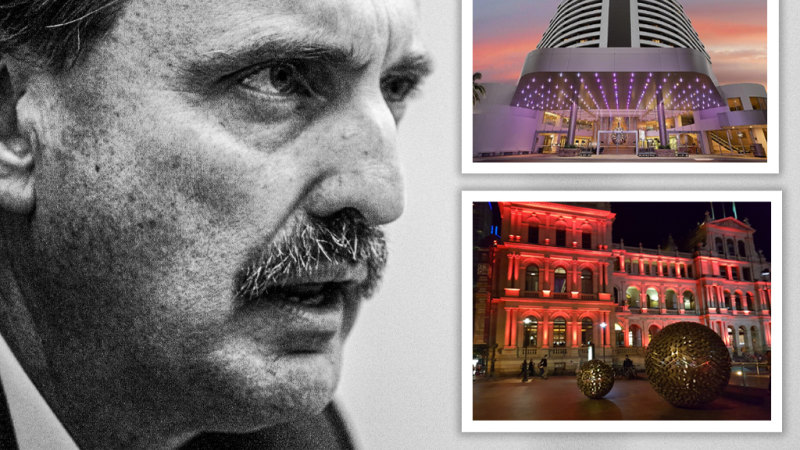 "The Independent Expert Review is looking into Star and its associates, as set out in the terms of reference," a spokeswoman said.
It appeared the Queensland gaming regulator would examine the Townsville and Cairns allegations behind closed doors instead.
The Ville reporting, sourced from people with direct knowledge of the scheme, detail how the casino paid Fu thousands of dollars in cash and other incentives to lure groups of gamblers from interstate as recently as April, allegedly in breach of state laws.
There is no suggestion the owner, Morris, was aware of the operation.
Fu confirmed that he was not approved to run a junket but insisted he was not operating one. He said payments and benefits from The Ville were not for bringing in gambling groups. Rather, it was part of "promotion" and "they pay everyone, not just me."
The Reef in Cairns is suspected of paying Fu with betting vouchers.
The first sessions of the Queensland Gotterson inquiry last week heard allegations Star disguised gambling funds from Chinese high rollers as room charges,and offered incentives to a suspected criminal banned from interstate casinos.
A similar inquiry into Star's Sydney casino heard damning allegations of money laundering, criminal infiltration and fraud. That report is expected this week.
Other investigations into Star's competitor Crown in Victoria and Western Australia found the company was unfit to operate casinos. While reforms are underway, neither government has removed the licences.
"You press down on Crown [and Star] and tighten up. It just flows to wherever the weakest point is, which happens now to be Queensland, that's where we are seeing," Costello said.
On Sunday, Nine mastheads and 60 Minutes revealed a text exchange from February last year that appeared to show The Ville chief executive Michael Jones believed casino crackdowns interstate could push business to Queensland.
Responding to a report high-rollers were "shitting themselves" in Melbourne because Crown was demanding proofs of income, Jones wrote: "I heard that. Presents good opportunities for us because I've been told that many simply won't go to crown [sic] if they have to provide that disclosure."
Jones has not responded to reporters' questions.
In a statement, The Ville appeared to confirm it was the subject of Queensland regulatory investigations and said, for this reason, it could not comment.
The Reef also declined to comment.
[ad_2]

Source link