[ad_1]

"My mother said [that] there's a war coming, it would be a good thing for me to get out. She had spent the First World War in Berlin, which wasn't very pleasant. I was interned for four weeks in Britain when France fell in May 1940 and the newspapers carried on about thousands and thousands of enemy aliens being at liberty in Britain."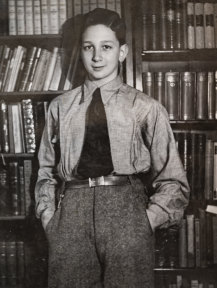 Some 24 hours after the Dunera left Liverpool it was attacked by a German U-56 submarine. A torpedo hit with a loud bang but did not explode. During the voyage, Brent's rucksack was taken from him and thrown away.
After a stop in Fremantle, he disembarked at Port Melbourne before the ship continued to Sydney. Brent was sent to Camp 2 at Tatura near Shepparton and interned until January 1942. He studied and then served in the Australian Army. In 1945, after the war, he was entitled to a scholarship at Melbourne University. He then taught English to refugees and married his Australian wife Jean, who he met on a boat on Sydney Harbour, and then taught in Saigon. They had three children, Barbara, Peter and Joanna.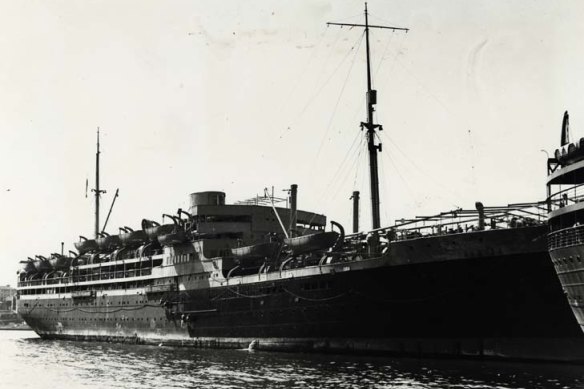 Asked what it felt like to be the last of the Dunera Boys, he said: "I think I chose my parents wisely."
Were people suspicious of his German background? "I didn't find that. I would go out dancing and I didn't experience any hostility.
"Being sent to Australia was the best thing that could have happened to me at my age. I would have joined the army when I turned 18 in Britain and I give myself only a 50:50 chance of having survived the war. I had a much better life in Australia than I imagined had I stayed in Britain and survived. I was lucky to have been interned and sent to Australia."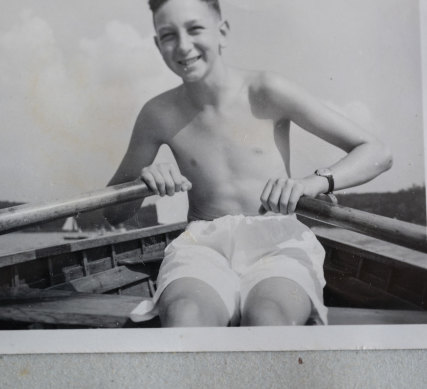 The memorial includes large-scale photos of Dunera Boys disembarking at Jones Bay Wharf, artefacts and displays as well as a large model of HMT Dunera, built by a member of the Dunera family.
Dunera Association president Ron Reichwald, whose father was a Dunera Boy, said the younger boys saw it as an adventure. They were in reasonable shape when they arrived given the circumstances, he said.
"We are 99.9 per cent certain Bern is the last Dunera Boy in Australia," he said. "We have an archivist and researcher, and she has put together a dossier on each boy. She says there are only five left worldwide."
The Morning Edition newsletter is our guide to the day's most important and interesting stories, analysis and insights. Sign up here.
[ad_2]

Source link