[ad_1]

People experiencing lower back pain should stay active and address psychological barriers to their recovery, according to new guidelines that dismiss painkillers and bed rest as inadequate and outdated remedies.
In a significant diversion from previous practice, the clinical guidelines for treating lower back pain call for a focus on movement as therapy, following similar changes in other areas of medicine: limited physical activity is increasingly recommended for people undergoing chemotherapy and after surgery.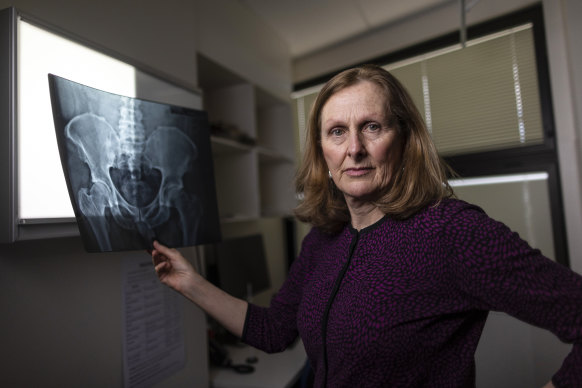 "We are recognising that activity is really important … it helps you stay strong and that is going to speed up your recovery," said Associate Professor Liz Marles, clinical director at the Australian Commission on Safety and Quality in Health Care, which developed the Low Back Pain Clinical Care Standard.
Research by Deloitte Access Economics estimates back pain costs the Australian health system $4.8 billion each year.
In 2021, the Royal Australian College of General Practitioners' Health of the Nation report found musculoskeletal concerns were the second-most common reason a person visited a GP, after psychological concerns.
The new advice, which is released on Thursday, first recommends people meet with a doctor to develop a plan to self-manage their pain through movement and psychological exercises to relieve stress. Next, physiotherapy is recommended, with drug therapy only endorsed as a third-line response.
It comes amid concern about over-reliance on opioid medication to relieve symptoms and the rapid increase in the use of CT scans, which the creators of the new standard say can lead to unnecessary concern and diagnosis.
"For the majority of people with back pain, what you see on a scan is not predictive of their pain," said Professor Peter O'Sullivan, a musculoskeletal physiotherapist.
"People get given this diagnostic label, and then they are frightened, so they stop working and moving, and none of that helps their pain."
[ad_2]

Source link