[ad_1]

"As at the date of our application, we have been informed by the interested party that it intends to present a proposal to VRQA to reinstate the Colmont School in 2023 and wishes to seek discretion from the VRQA to utilise current school and boarding house registrations and the Colmont School's registration in the Commonwealth Register of Institutions and Courses for Overseas Students," the letter said.
In response the authority said it "has issued a notice to the Colmont School (administrators appointed) of its intention to cancel Colmont School's school and school boarding premises registration".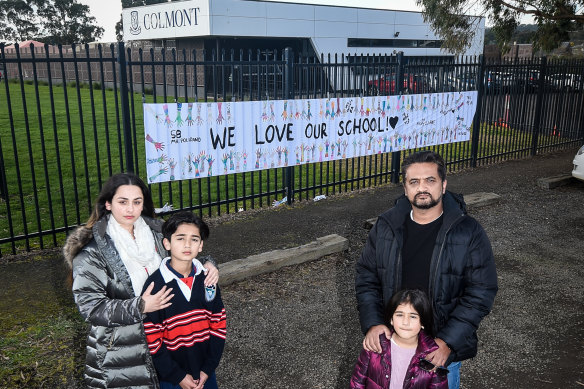 "The VRQA must not register a school or school boarding premises unless it is satisfied that an application complies with the minimum standards," a spokesperson said.
Parents at the international baccalaureate school were given just days to find new schools for 359 children who attended the school, following its sudden closure.
Loading
Vijay Jaswal, whose son moved to Hume Anglican School after Colmont closed to primary school students, said if Colmont reopened he would consider sending his child there again.
"At the same time we are investing time and money in the new school as well – buying school uniforms, paying fees. We'll see. When the decision is made it will be a hard one."
Cor Cordis took over from Vince and Associates as administrators for the school earlier this month.
The school, which was formerly known as Kilmore International School, was heavily reliant on international student revenue and leased its buildings and facilities. It recorded a $4.38 million deficit last year and $620,000 loss in 2020.
Loading
The school's landlords received $2.12 million a year in marketing and licence fees between 2017 and 2020. Those fees, for the use of the Kilmore International School name, were decisive in prompting it to change its name to Colmont School in July.
The application for the extension of the convening period will be heard at the Supreme Court of Victoria on August 29.
The Morning Edition newsletter is our guide to the day's most important and interesting stories, analysis and insights. Sign up here.
[ad_2]

Source link