[ad_1]

I am a nurse. I used to work at an internationally recognised Melbourne hospital on the paediatric intensive care unit. I loved where I worked, but after my partner and I split up, I couldn't afford to rent a place close enough to work on my single wage.
I couldn't support myself if I stayed working where I was. So I had to change jobs.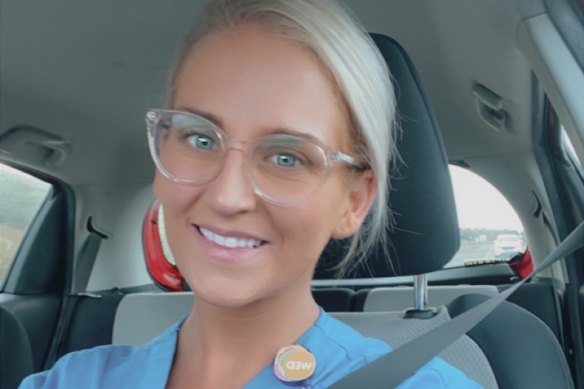 People are shocked to find that I am paid more in my current job as a school nurse. I work 8am-4.30pm Monday to Friday, instead of exhausting 12-hour shifts. I no longer work weekends and get to see my family and friends more often.
The recent announcement that the state government will pay for the degrees for new nursing and midwifery students struck a chord with many nurses, but not in a good way.
More than 10,000 students will have the cost of their undergraduate degrees fully paid. This is in a bid to lure year 12 students into nursing or midwifery to try to fill the gaping hole that is a result of chronically underpaid and undervalued, experienced nurses and midwives leaving the industry.
It sounds like a great plan, but it simply is not a solution.
I fear with this new funding announcement we are going to have thousands of undergraduate students ready to take on placements in hospitals but there won't be enough experienced nurses to help guide and mentor them through.
The government is missing the underlying cause of why there is such a shortage of nurses in hospitals. It's because experienced nurses are burnt out and fed up with working so hard and reaping no reward. All we get is a round of applause or we get potato cakes on International Nurses day. All the while we are dripping in sweat from the personal protective equipment that was never designed to be worn for such long periods of time.
[ad_2]

Source link