[ad_1]

The research, funded by the cosmetics company L'Oreal Paris, found 70 per cent of Australians had witnessed street harassment but only 36 per cent had intervened when they saw it happen. The data was taken from a survey of 2000 Australians aged over 18 in July.
Loading
Angelica Ojinnaka, 24, said daylight harassment of women her age on public transport is not unusual.
"And thinking back to high school, students would be harassed even though they've got their uniform on – you'd think that would be some kind of protection," she says.
"I wish I was equipped to know how to respond back then because it is disgusting to witness and more particularly to experience."
Plan International Australia chief executive Susanne Legena, says people have come to accept that sexual harassment of women in public is "normalised" and many people don't act to stop it, as they fear violence. Also, many consider it to be someone else's problem.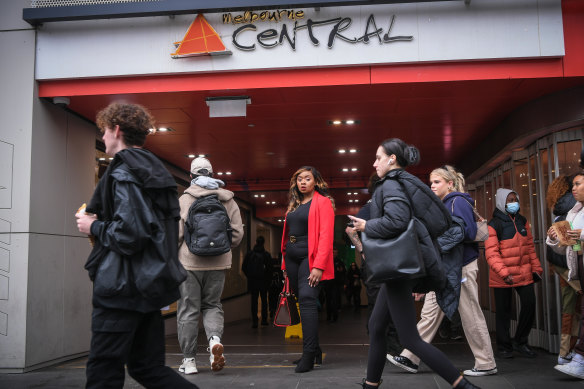 "It's a bit like the office kitchen, it doesn't belong to anyone," says Legena. "People don't know how to act, 'Is it bad enough to call the police?', 'Should I call the tram driver?' – 'Did that really happen?'. They may not want to escalate that situation."
As the local partner of the global program against street harassment, the organisation is offering one-hour virtual training sessions on how to handle and document harassment, for which Togara and Ojinnaka are among six "awareness trainers", women using their experience of street harassment to help others take action.
The Stand Up campaign instructs those who see harassment in five ways to intervene that will not escalate the situation, and is launched nationally on Monday.
[ad_2]

Source link