[ad_1]

Three days after 60 Minutes exposed the dark underbelly of the cosmetic surgery industry earlier this year, health department officials arrived unannounced to inspect my consulting rooms and the hospital where I operated. They wanted to know why I was performing surgery during COVID lockdowns, which was a criminal offence.
As their mandatory records would have clearly shown, no "category 3" or elective surgery had been performed at the entire Epworth Hospital for seven months. And yet here they were, following a handwritten anonymous "tip-off" on weathered Spirax note paper. This allegation, and the claim that I was operating inside the lockdown, was easily refuted, as no elective surgery was performed across the hospital during that period.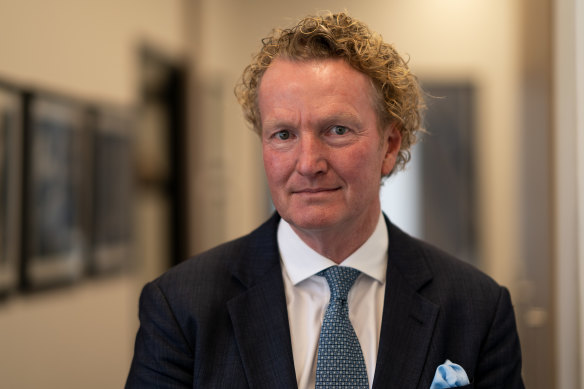 Documentation was produced, and the allegation quickly exposed as false and unfounded. But this event raises a more worrying and sinister undertone, and points to the depths the cosmetic industry will delve to protect their business models. Anyone taking on this industry should take care.
Last year on the Four Corners program "Cosmetic Cowboys" I said that those involved were the "tip of the iceberg".
By this, I meant I knew of many other practitioners with only a basic or Australian Health Practitioner Regulation Authority (AHPRA) general medical qualification – and no formally accredited surgical training – performing cosmetic surgery on an unsuspecting and largely medically illiterate public, with equally poor outcomes.
Loading
These patients falsely believed that the person operating upon them was a fully trained surgeon and had undergone accredited surgical training. I know this because, every week, I see three, or four, or five patients who have been maimed and harmed by these individuals. They exploit a loophole in the regulations that allows anyone with a basic medical degree to call themselves a "cosmetic surgeon".
All surgery entails risk. Cosmetic surgery is no different. The only way to mitigate, but not eliminate this risk is to ensure that the person who is about to operate upon a patient is properly trained and is actually a "surgeon".
The scientific literature is clear that the two key individual or surgeon components directly influencing surgical risk are the training an individual surgeon has received, and the number of operations he or she has performed. Complication rates are lowest in well-trained surgeons performing a large volume of similar surgical procedures – the "10,000 hours rule" applied to surgery. The riskiest scenario is a medical practitioner with little or no training embarking upon surgery in the infancy of their career, with no supervision. And yet, this is exactly what is currently happening in cosmetic surgery in Australia.
[ad_2]

Source link