[ad_1]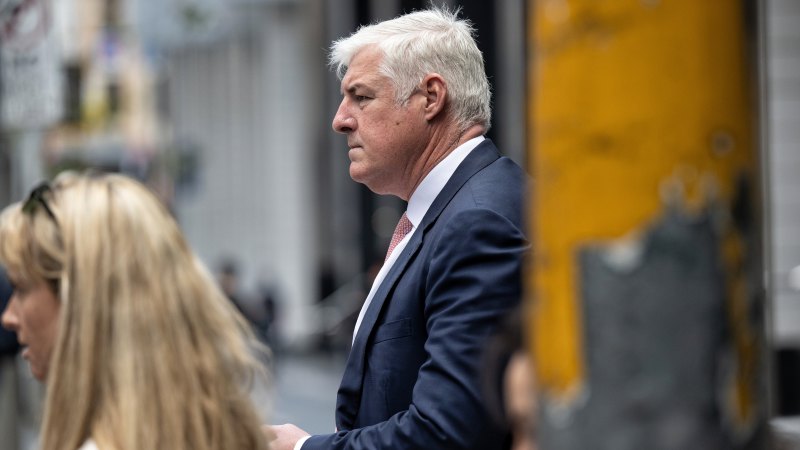 The court has heard Rogers, who had worked for the bank since 1995, was authorised to approve payments of up to $20 million. Asked if the $20 million figure surprised him, Clyne said it was "consistent with my expectation" in an organisation that "spent billions a year".
Human Group was involved in most events organised by the CEO's office, the court heard. The executive leadership programs were run "in a location outside of San Francisco", Clyne said. Rogers was Rosamond's primary contact, he said, and he was not involved in contract negotiation with Human Group.
Clyne said Rogers ran his office, including organising meetings, and he spent "about 30 to 40 per cent of an average week" at head office in Melbourne, where Rogers was based. He lived in Sydney.
He relied on Rogers "very closely", he told the court, because NAB was a "very large organisation spread across a dozen countries".
Asked by Rosamond's barrister, Dr Anton Hughes, if he was satisfied with the quality of events organised by Human Group, Clyne said: "From what I could observe, the events were very well organised."
Loading
The court heard Rogers organised Clyne's diary and, as a general rule, people wishing to see him would need to go through her.
Crown prosecutor Katrina Mackenzie asked if Rosamond enjoyed superior access to him. He agreed Rosamond was able to "approach me if she needed to" when she was in the building because "obviously I knew Helen from the events".
Rogers has been prosecuted and jailed for her role in the NAB arrangement, the jury has been told, and she is expected to give evidence in the trial.
The court has previously heard allegations Rosamond paid for luxury travel, accommodation, and a vehicle for Rogers, in return for Rogers approving inflated invoices incorrectly attributing Rosamond's personal expenses to NAB, including $228,747 for an interior designer to furnish her Potts Point home.
[ad_2]

Source link